anti-fascist, anti-racist, anti-sexist

---
---
in our twin site taichi.do
---
Presentation of Lorenzo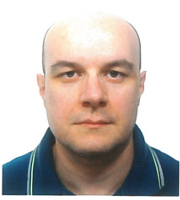 Lorenzo Sordi
Certified Instructor


born in Florence the 6/6/1972
e-mail: lorenzosordi@yangfamilytaichi.com
Study Activity
I have a master degree in laws (international private law). I have worked as public employee in a local county administration (legal adviser, environmental protection) for 12 years.
Experiences in the field
I have always found martial arts fascinating, during my University years I committed my free time practicing Judo, reaching green belt level.
In 2004 I began to practice and study taijiquan with Roberta Lazzeri at Shuāngbāotāi association in Florence. Since 2006 I have attended several seminars held by Master Yang Jun in 103 form, saber and sword form. I also attended seminars held by Stockholm Center Director Therèse Mei Mei Theo in Italy and Sweden.

In 2007 I took part in the competition held in Taiyuan at the third international invitational tournament of the traditional Yang Style Tai chi Chuan of Shan Xi.
I begun assisting my teacher Roberta Lazzeri in 2007. I trained as an apprentice instructor until 2009. After gaining Rank three in june 2009, I became a teacher at the Yang Chen Fu centre of Florence - Italy.
In February 2013 I have got 4th Rank in the method of evaluation of the International Association of the Yang Style Taijiquan.
In July 2016 I became a certified instructor in IYFTCCA.