anti-fascist, anti-racist, anti-sexist

---
---
in our twin site taichi.do
---
Presentation of Teresa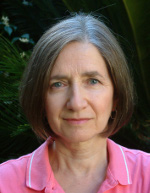 Maria Teresa Scavetta
Associate Instructor





e-mail: mariascavetta@yangfamilytaichi.com
Maria Teresa Scavetta took a degree in Education at Florence University in 1977. She first worked in primary school, and since 1989 she taught Psychology in high school.
She began to practice Yang style Taijiquan in 2009 with Roberta Lazzeri and she has attended every seminar that Master Yang Jun held in Italy since 2011.
She has been assisting her teacher Roberta Lazzeri during the 103 form classes since 2012.
She's got the third Rank Golden Eagle in the IYFTCCA Ranking System in 2016. In July 2016 she became a affiliated instructor in IYFTCCA.