anti-sexist
anti-fascist
anti-racist

---
---
in our twin site taichi.do
---
Presentation of Roberta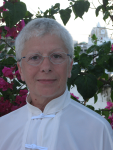 Roberta Lazzeri
Maestra FiWuk 5° duan

born in Pisa the 9/2/1947
tel. +39 347 7309931
e-mail: roberta@taichi.firenze.it
Roberta Lazzeri is the director of the "Yang Chengfu Tai Chi Chuan Center Italy/Firenze", established in 2008.
Ever since the University years, she committed her free time in sporting-recreational activities such as karate, body expression, psychomotion, eutony, ending up with the exercise related to the Traditional Chinese Medicine, Qi gong and Taijiquan.
She graduated in Architettura with the Università degli studi of Florence in 1973, the 25th of July, she taught Technology of ceramics, Chemistry and then Design and history of art. She has a son, Lapo.
Roberta has been practising Yang style Taijiquan since 1999. She studied the style with Giuseppe Turturro, director of the Yang Chengfu Tai Chi Chuan Center Italy/Milano from September 1999 to June 2002.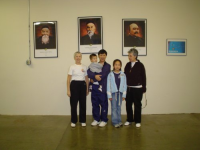 In July 2001 she sojourned one month in Seattle (US) and she had the opportunity to study with Master Yang Jun.
In the fall 2002 with her sister Vera Lazzeri founded an Association named Shuāngbāotāi to held Yang Style taijiquan courses in Florence.
She translates with her sister The Journal of the International Yang Style Tai Chi Chuan Association into Italian and put it in their website.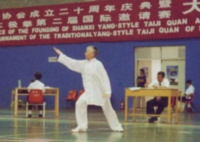 In July 2002 y 2007 she took part in the competitions held in Taiyuan (Shanxi, People's Republic of China) during the celebration of the Anniversary of the foundation of the Yang style Association of the Shanxi.
In 2002 she took part for taijiquan 49 form. In 2007 she took part for taijiquan, saber and sword, getting a silver medal (for taijiquan) and two bronze medals.
In April 2012 she has gotten 5th Rank (silver tiger)